Become the fearless and inspiring speaker you imagine yourself to be.
Whether you're an experienced public speaker or still getting used to facing an audience, there's always room to fine-tune your skills and increase your impact. And learn to navigate the dynamics of the online environment.
For film industry professionals, TEDx speakers, social impact entrepreneurs, experts, business leaders and visionaries.
Why a Pitch & Public Speaking Coach?
I help you communicate consistently with clarity, integrity and enthusiasm. To find your own voice and natural way of expressing yourself.
The more command you have over your presentation, the more confident you are. And the more impact you'll have on your audience and the world.
I also support non-native international English speakers to handle the language with ease.
Are you looking for support to take your public speaking to the next level?

TESTIMONIALS
If all the world is a stage, it's people like Bonnie who ensure that there is applause at the end of the performance.
- Deejay Jayaram, Co-founder/Head of Strategy & Innovation, MinersInc.
SERVICES
Online Pitching & Presenting
For individuals and event organizers
No matter how experienced you are at presenting to a live audience, the virtual playing field has its own set of rules.
It's only you in front of the camera, with just one shot to represent your project and get the attention you need. Are you adapting fast enough?
Equip yourself to navigate the online environment.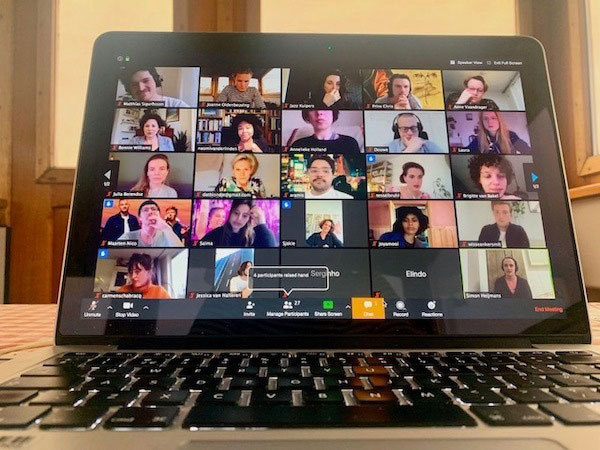 A pitch is more than a presentation of your project. It's an invitation to have a conversation about it.
TESTIMONIALS
"Bonnie helps make dry material come alive and structure complex topics into fascinating stories. She's also an amazing performance coach and her advice was invaluable in building confidence and helping me establish rapport with the audience. "
- Prof. Dorothy Kolossa, Cognitive Signal Processing Group
What's been going on...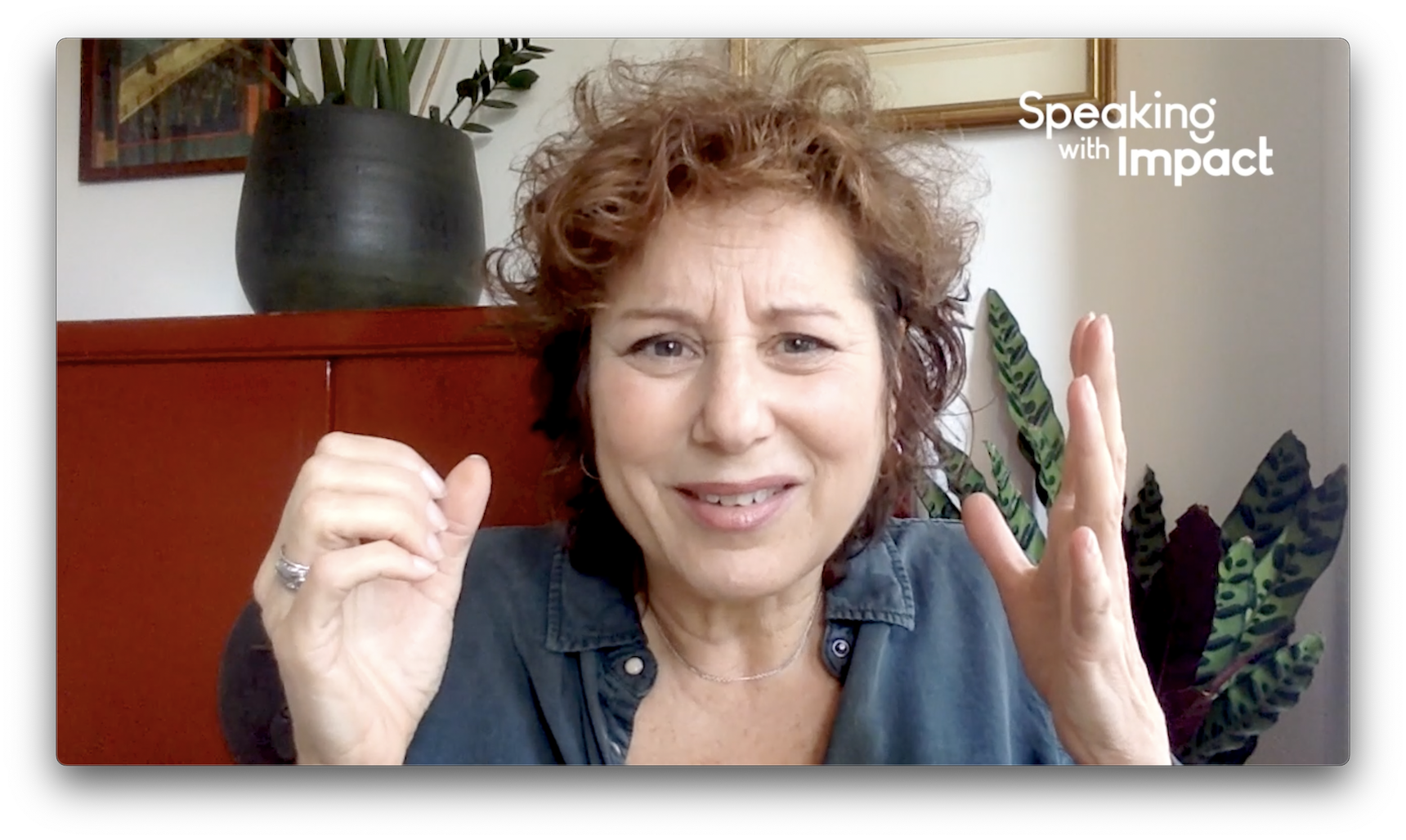 Speaking with Impact 'Thoughts' - Video 2 Presence
This video about speaking with impact - is about presence, YOURS! How do you stay present during a talk or a presentation when you get distracted? Here's a tip that can help.
Please feel free to share your experience or comments.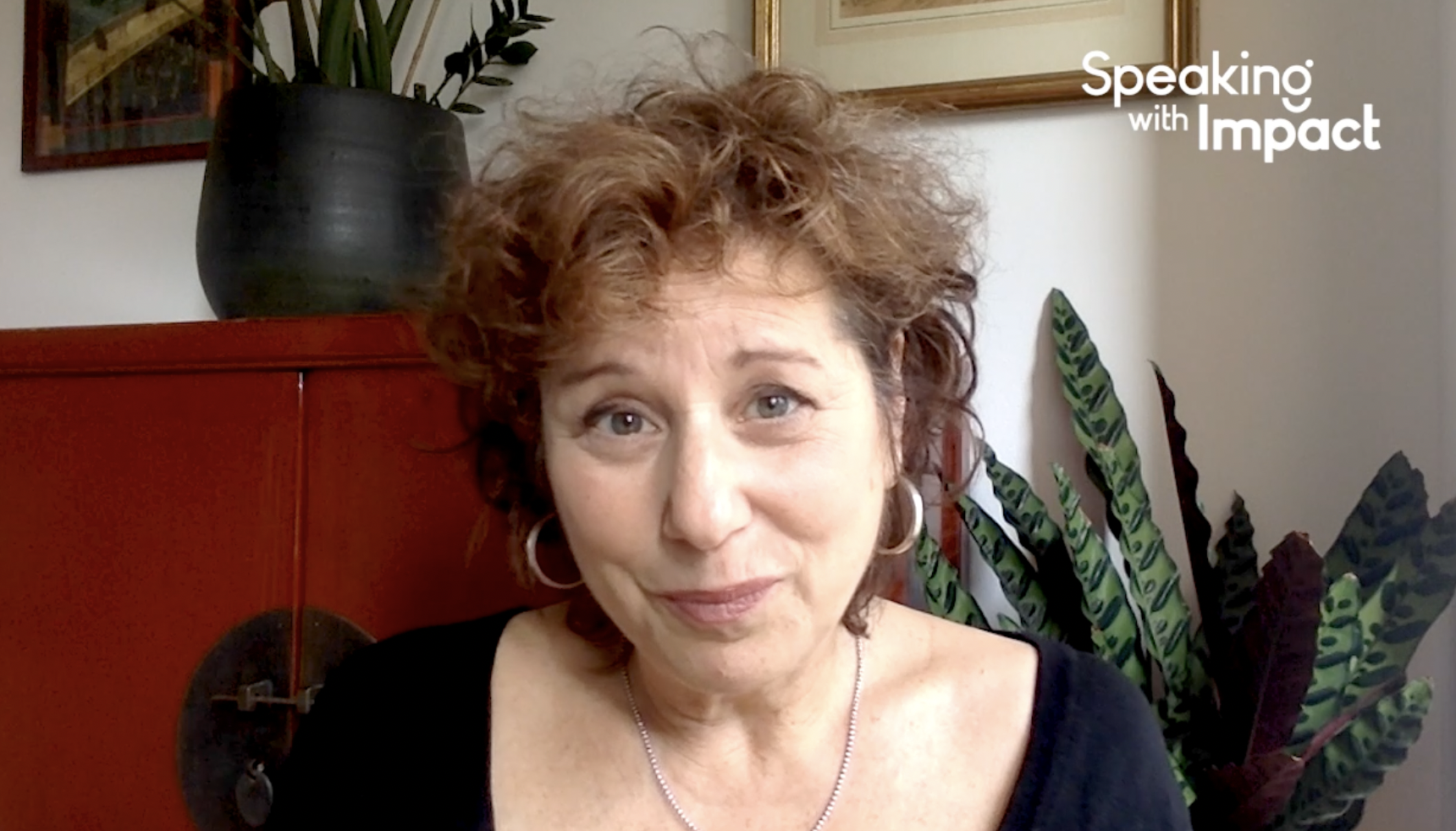 Speaking with Impact 'Thoughts' - Video 1 The Audience
This video 'thought' on speaking with impact is about the audience - your listeners.
How do you approach your pitch or presentation to get the results you're looking for?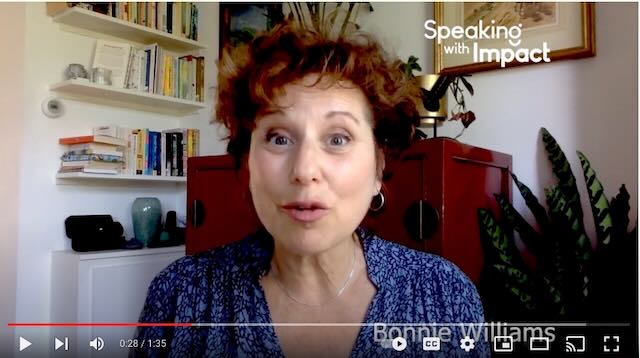 Intro Video - Speaking with Impact 'Thoughts'
I've been working with people all over the world on speaking with impact. Certain recurring themes and issues keep coming up. So I've decided to share my thoughts with you in a few videos.
This first one is an introduction - to trigger your thoughts. Enjoy! And keep an eye out for the next one.